WE SEE AN AFRICA WHERE FARMING IS SUSTAINABLE AND PROFITABLE BY USING NATURE BASED APROACH
We work with farmers to help them transition to earth friendly agricultural methods.
We transform organic waste using black soldier fly larvae  into high value insect protein, which replaces water and climate intensive plant protein as well as overharvested and depleting fish protein used in animal feed.
Whilst also Producing Organic Manure from the treatment process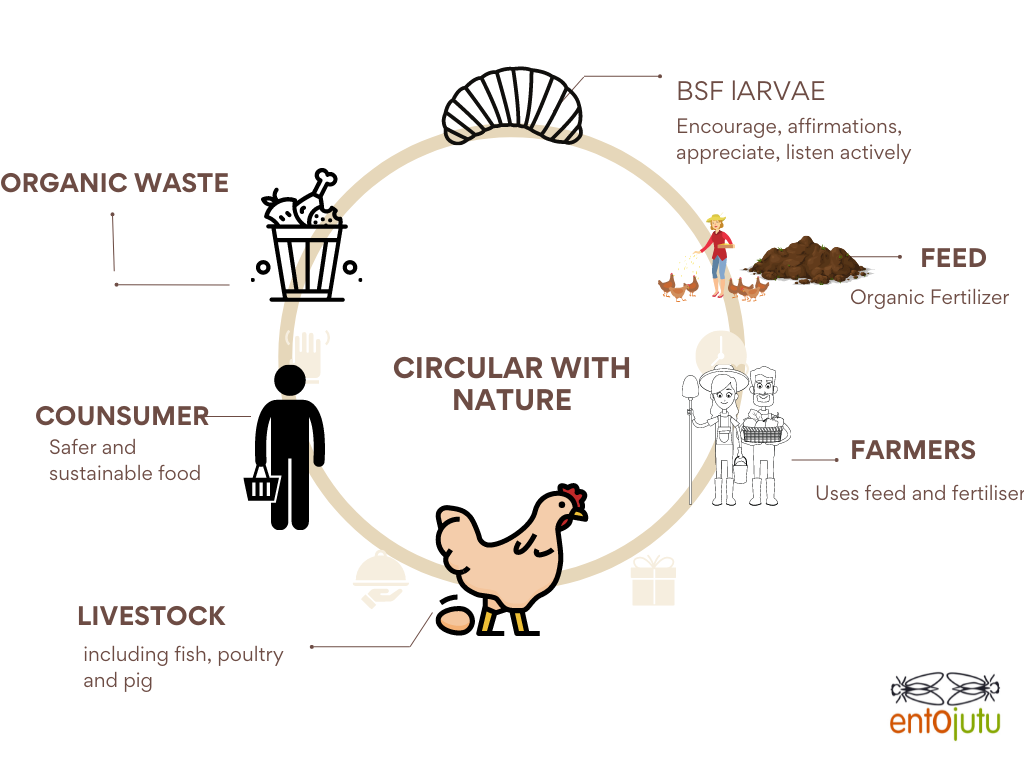 Entojutu work with small and middle scale farmers to aid transition to earth friendly agricultural method using the black soldier fly.
Entojutu feeds organic-waste to Black Soldier Fly larvae. After a short rearing period these larvae can be harvested, dried and processed into high-quality protein feed for livestock production. The residue is also an organic manure. 
No Threat To Humans Black soldier flies do not transmit any diseases and are not considered a pest to humans. They can be found naturally in local ecosystems around the world. High Growth Rate Compared to other insects, it has the potential to gain up to 5,000 times its own body weight in two weeks. This enables us to harvest it efficiently as a source of protein. Highly Adaptable Besides being able to adapt to different environments, the black soldier fly can consume and breakdown a variety of food waste streams at incredibly fast rates.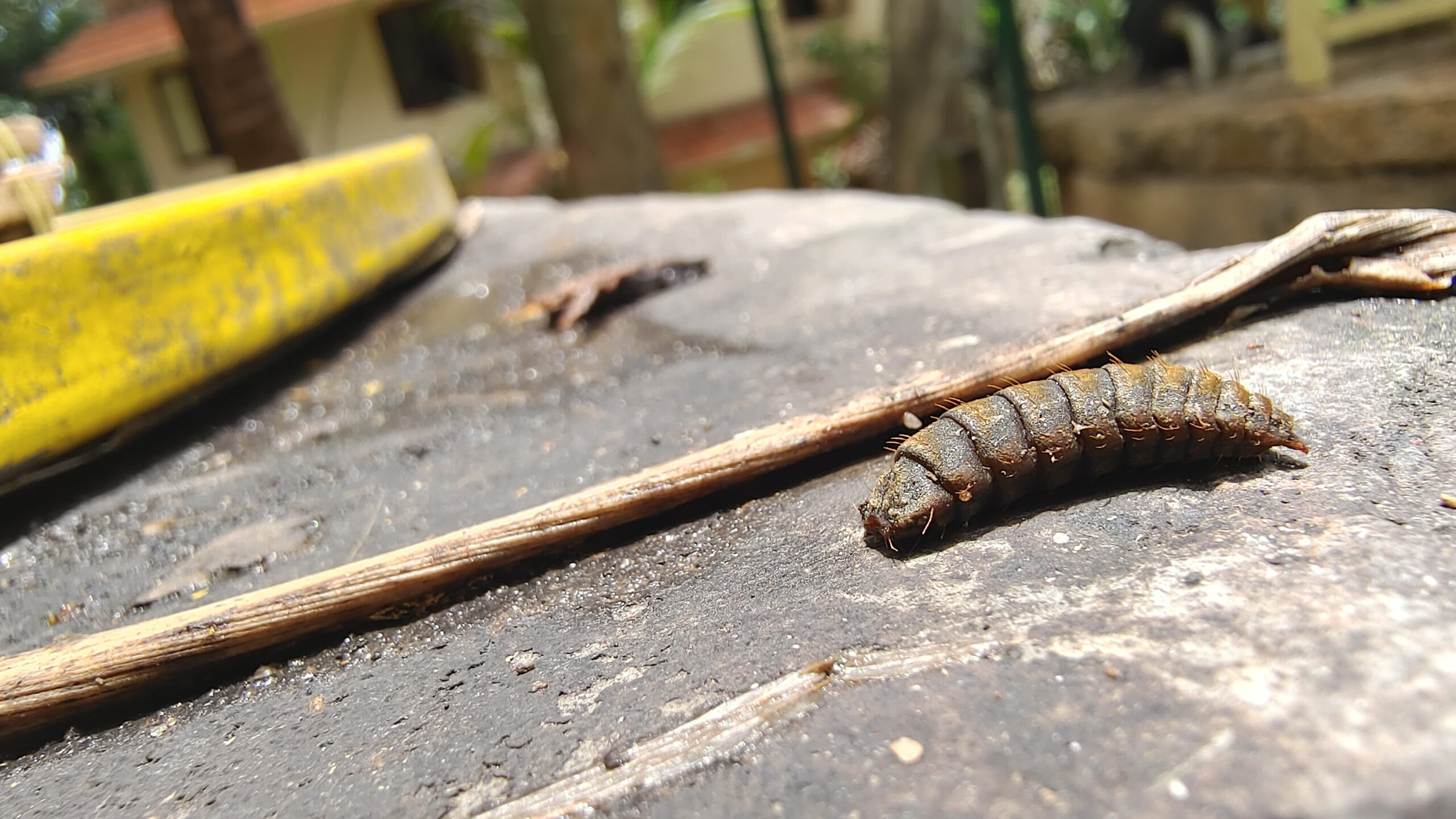 entojutu at Kanthari Talks