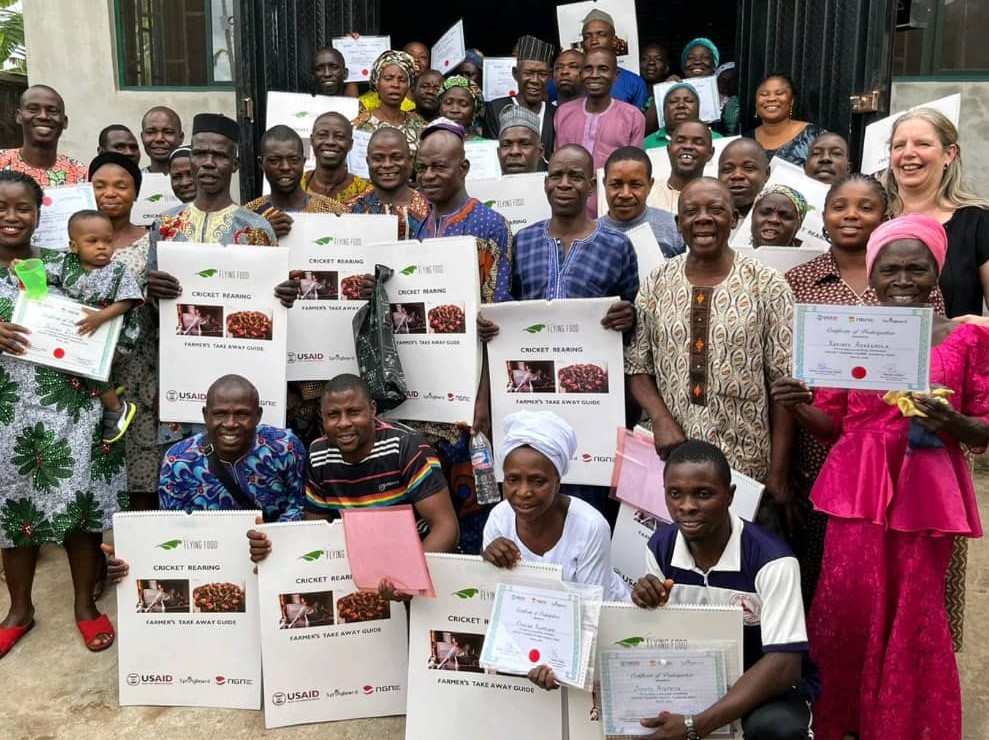 CRICKET TRAINING
We started with Black Soldier Fly, which is an amazing nature based solution for the issues regarding environment, waste management, and animal feed production. Joining the our insect family is CRICKETS. Sustainable food systems requires that nature based approaches are adopted at all levels. Insects are highly nutritious and friendly to raise. At this time of increase in global feed and food price, solutions such as this is a need not a want... thank you NGN - New Generation Nutrition Lawrence Afere @springboardNigeria USAID Marian Peters... ohhh crickets are beautiful too...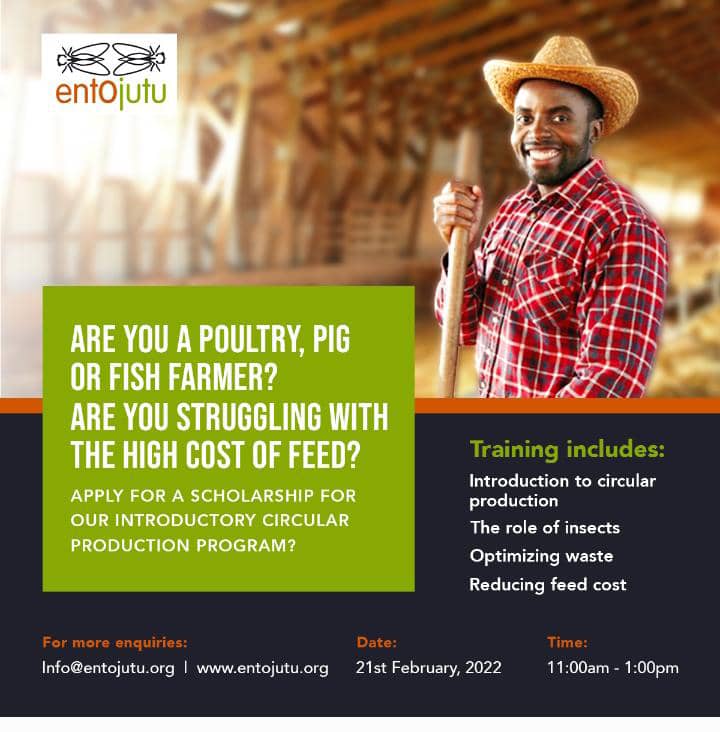 TRAINING FARMERS IN NIGERIA
In February, we organised a training for our first set of beneficiaries on circular economy and usinfg the black soldier fly to reduce waste and production cost. This training was specifically for poulty, fish and pig farmers in Nigeria. We trained a total of 8young farmers.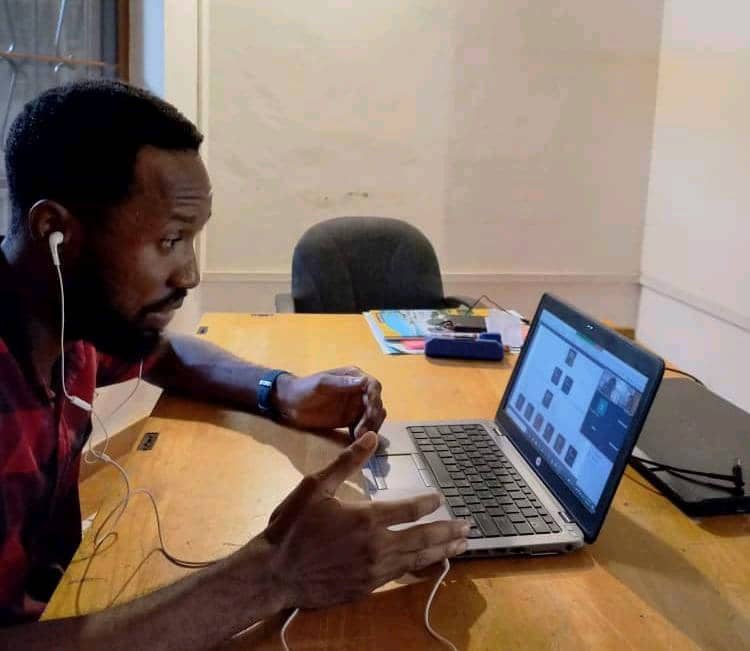 Black Soldier Fly and Soil Health in India
As a part of the Industry Guided project with @tharunam, I facilitated a session with over 40 students of Rani Lakshmi Bhai Central Agricultural University, India, on soil health management. We talked about soil health and it's importance in Agriculture and climate change. I also introduced them to practical methods for rejuvenating and maintaining soil health. We couldn't leave the Black Soldier Fly technology out of the discussion, as a cogent nature-given soil friend. In the end, the questions from the students wouldn't stop. Their enthusiasm was contagious. The energy from these youngsters is something that I carry into 2022, to always ACT. Nature has the answers, if we seek it.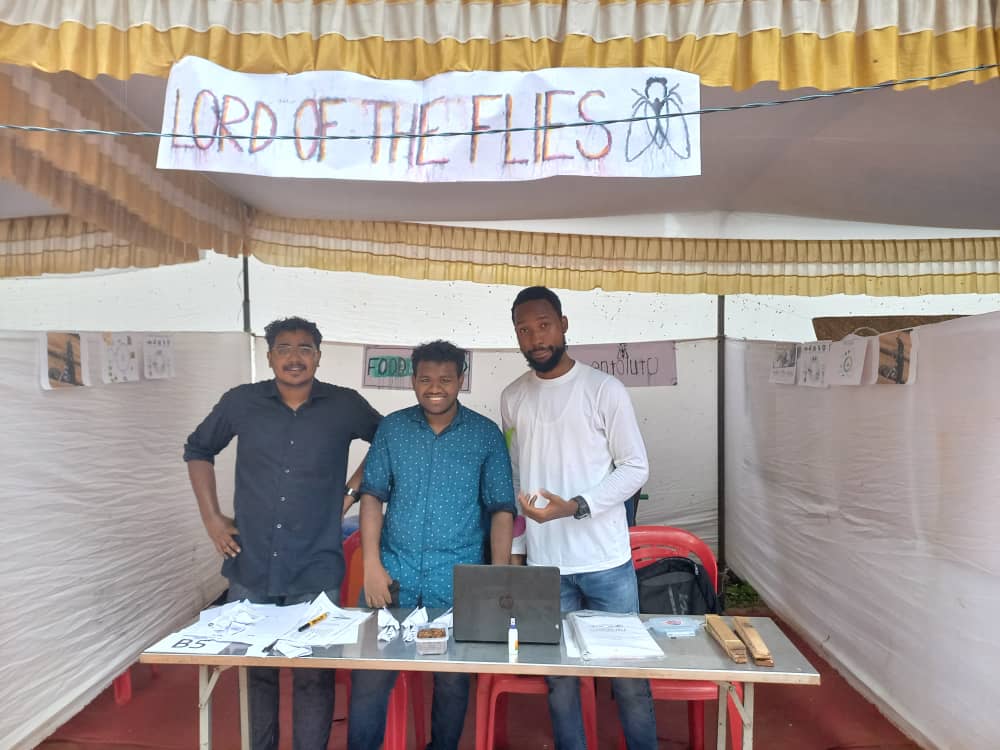 Spread the spice exhibition
entojutu participated in the exhibition "spread the spice " organized by kanthari as a platform to interact with public about the projects as well as to raise fund for the initiatives. Social change makers from 8 countries participated in the event. entojutu worked with students from young volunteers from Kerala university of agriculture, India. This exhibition exposed people accross all works of life to our wor, our flies and our impact.