...impact around the world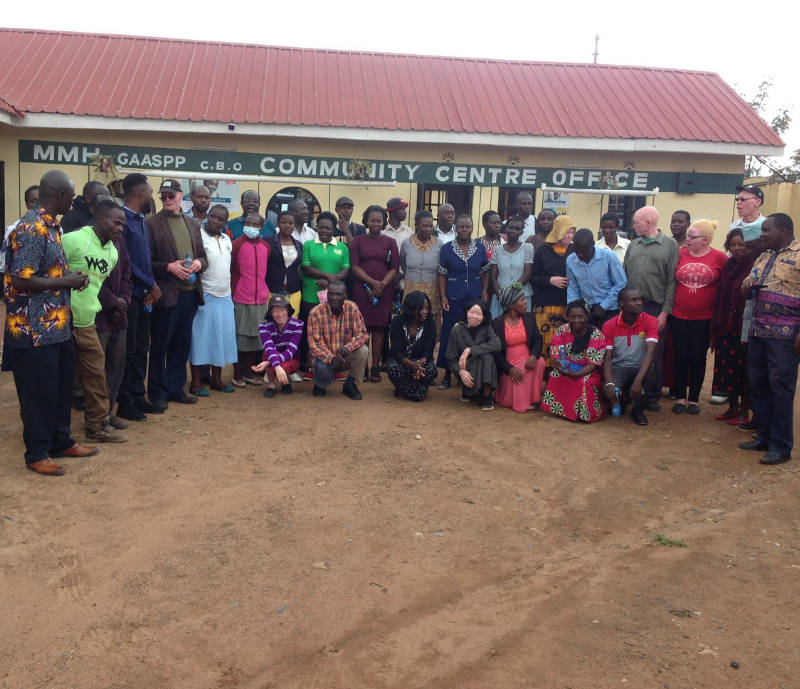 Many farmers are not able any more to buy food - for themselves and their families and for the animals.
A social entrepreneur from Nigeria has visited our Farmer communities in three places in Western Kenya. While teaching on how to grow black soldier flies he helps them to combat hunger.
Read and watch more about the training and listen to a testimonial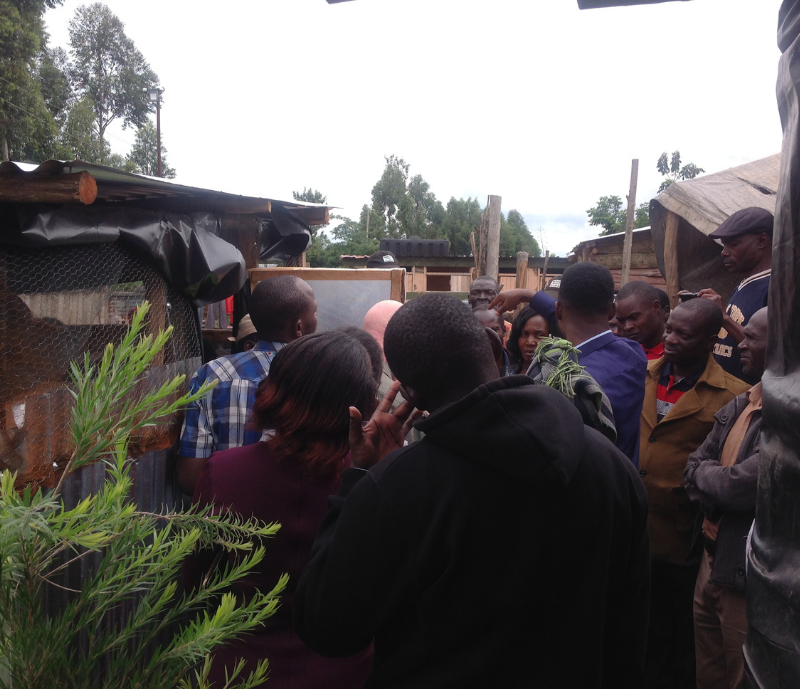 Tobi Adgebite, a Social entrepreneur from Nigeria, is the founder of Entujutu, an organization in Nigeria. He had just finished an exciting year at kanthari – a social entrepreneurial center in India – when I met him the first time and learned about his ideas and solutions. A perfect match to our farmers in Western Kenya!
His idea is as simple as exciting: breeding black soldier flies to grow food for poultry and fish and get organic fertilizer.
This makes a huge difference, especially to smallholder farmers who often live close to the poverty line…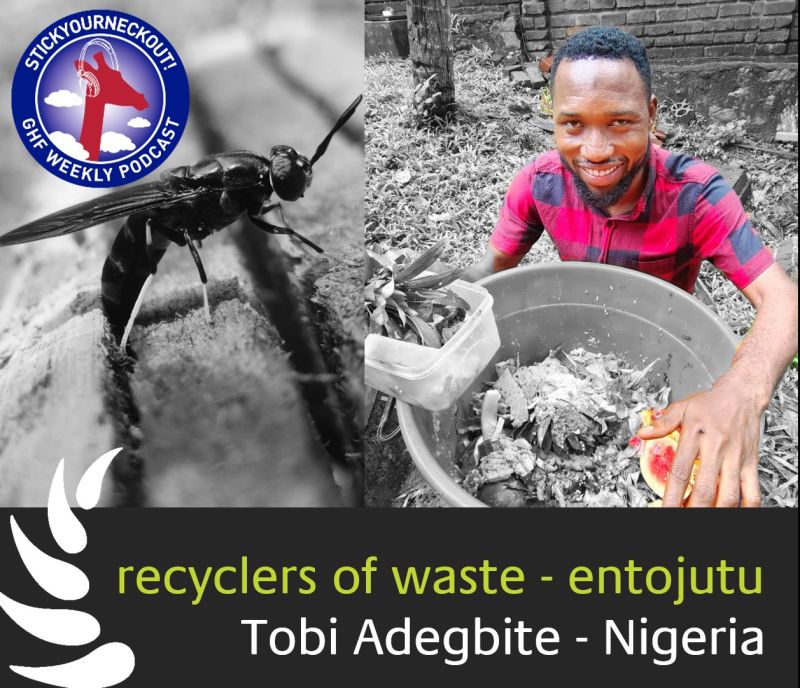 If black soldier fly larvae could enter competitive eating contests, they would excel, especially when it comes to eating nasty stuff that we don't want around or wouldn't think of eating ourselves. The ability of the black soldier fly to convert low-grade organic waste into high-quality nutrients has opened-up a ground-breaking prospect for the large-scale production of animal feed.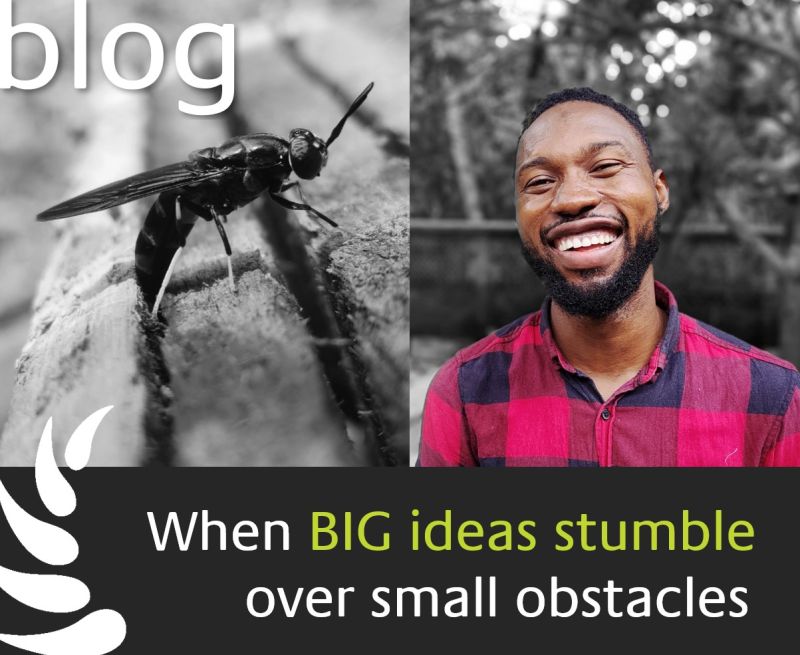 "Today I would like to introduce an ambassador for a somewhat disreputable species: an advocate for insects, specifically, flies….
"You find them everywhere, especially in the tropics! Look here, how cute!" Enraptured, he held a handful of pupae in front of me, and his voice took on quite a gentle tone as he explained that it was now just a few more days before the flies would finally emerge.
At first, I could only take a humorous stance on the whole fly craze. But he remained persistent. Like a bull-terrier or better, like a soldier fly larva, he bit deep into…"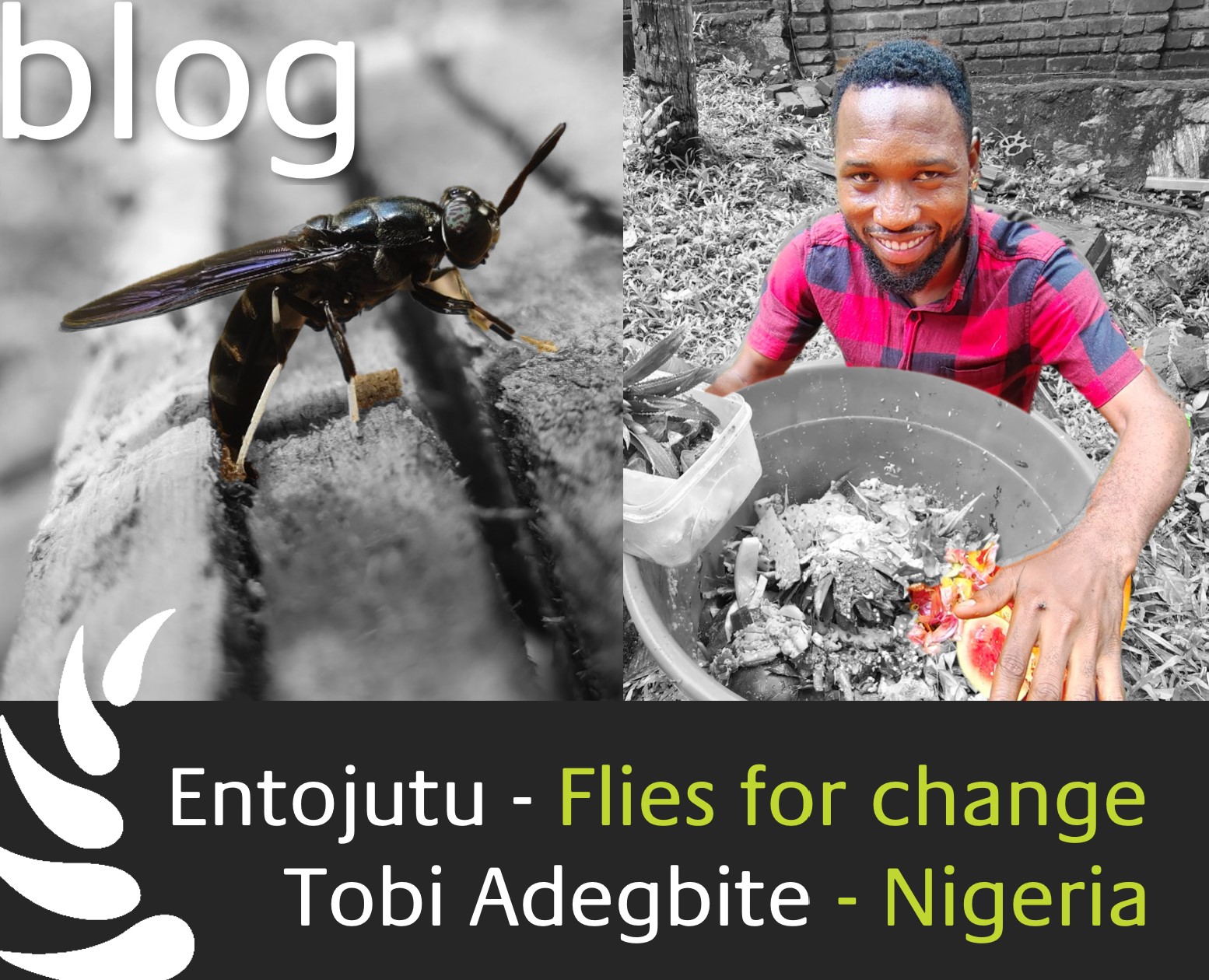 Adegbite Tobi Gabriel is from Nigeria. Tobi has studied biology and has practical experience as a farmer.
Farmers in Nigeria face many challenges, and because of inadequate practices, many are in debt. An additional problem is organic waste that is left to rot, contaminating the environment, releasing methane (a greenhouse gas) and causing odor. Being a farmer himself, Tobi faced all these problems firsthand. However, he found that a small insect, the black soldier fly, could be the key to a sustainable solution. Through his organization "Entojutu", Tobi offers a new solution for old problems, a solution that has the potential to revolutionize our current farming practices.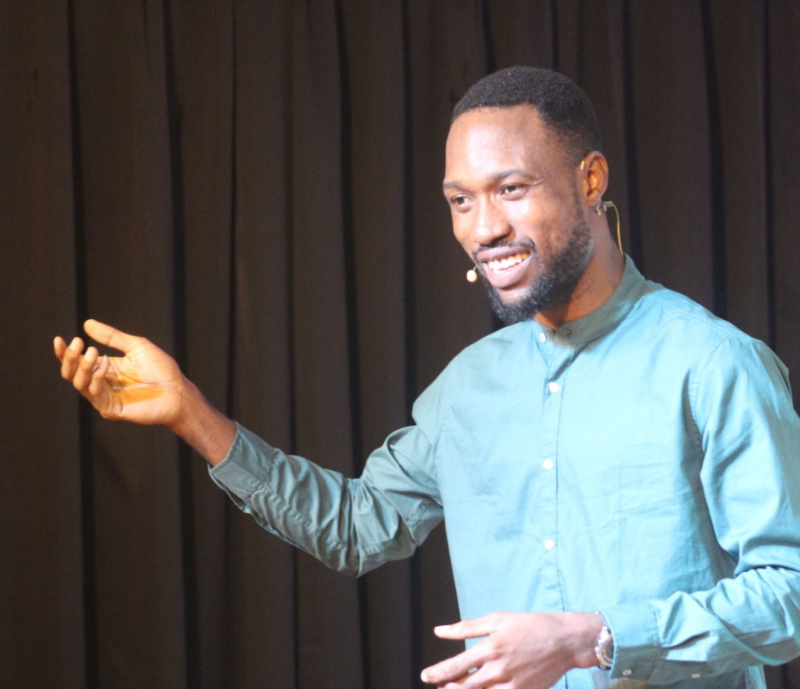 "Entojutu – Flies for change" | | Tobi Adegbite - Nigeria
__________________________________
Tobi Adegbite - Nigeria
"As an environmental biologist and public health scientist, I was passionate about agriculture and went for training to be able to start farming the 'big and right way'. On this journey, I witnessed what the ordinary Nigerian farmer experiences in their quest to feed the nation and it was shocking. I failed big, not once, but twice. Problems ranged from insecurity, high cost of production even to climate change amongst others. Looking for solutions, I encountered another problem in the food system which was the organic waste that was causing environmental damage around my newly sited farm. Therefore, I founded entojutu which focuses on solving two problems: food shortage and organic waste problems. How? Entojutu uses black soldier fly larvae to convert urban organic waste into organic fertilizer and it brings high-value insect protein, which replaces water and climate intensive plant protein as well as overharvested and depleting fish protein used in animal feed."